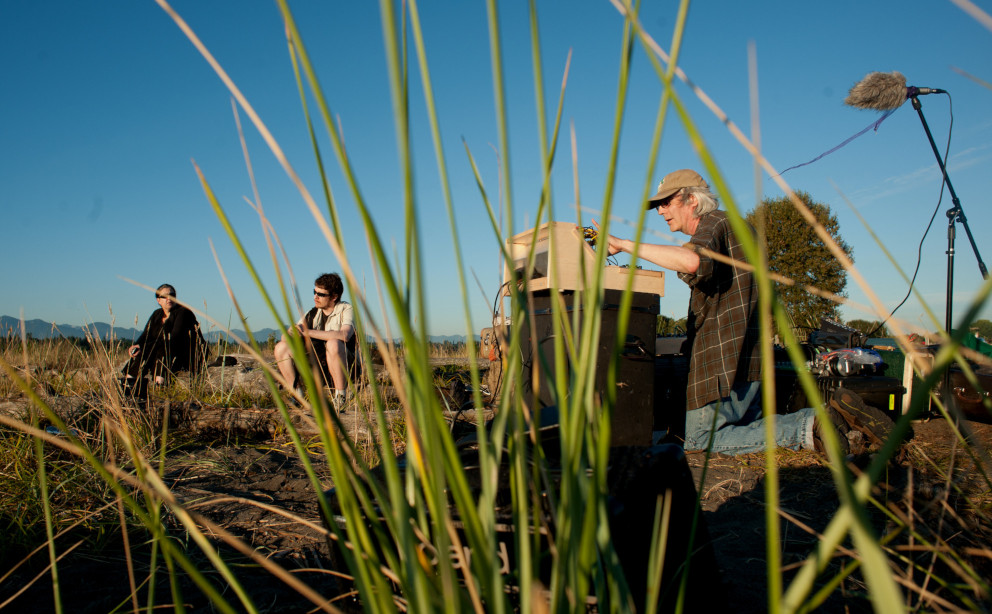 David Leith is a multi-disciplinary artist. He has an extensive background in media, sound art, music recording and performing. His work has been exhibited and published internationally for over 40 years.
Leith taught at the Vancouver Film School for over twenty years. He recently retired from teaching. Leith was artist in residence for the 2008 VIVO SLAB workshop. He taught students to build their own theremins and create interactive installations. In Winnipeg he received a Manitoba Arts Council 'Artists in the Schools' grant to teach pinhole photography.
Dave develops custom Max/MSP/Jitter software. He uses it for audio compositions, multi-media installations and slit-scan photography. A long term project has been to complete a large SDIY modular synthesizer. He often creates field recordings, employing them in his sound compositions. Current compositions are on Bandcamp as the artist Infinite Zest.